Sant'Agata Feltria in Emilia Romagna is a centuries-old village located just off the main highway that links Perugia and Cesena. I'm afraid I would've overlooked this beautiful place, if it wasn't for the white truffle fair held here every Sunday in October. If you happen to be a fan of this flavorsome fungus, you must visit this authentic fair.
The precious mushroom is presented through both commercial and gastronomical itineraries, with exquisite dishes served by local restaurants for the occasion, as well as countless culinary delights and local produce that can only be found during this fair.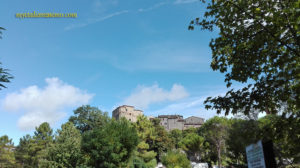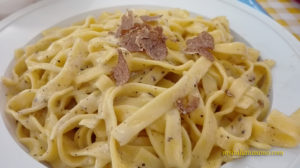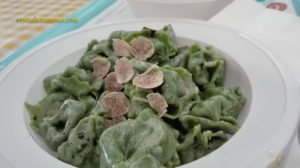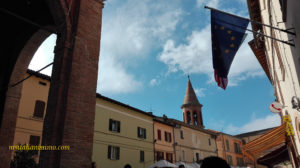 Here you can also assist the proclamation of the Best Truffle of the fair, a prize given by the expert committee, or even the show of the Truffle Dogs Competition. The dogs are trained for years before they can find truffles.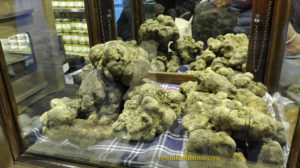 His Majesty Tuber Magnatum, that can be hunted from  late summer, throughout the autumn, and till the beginning of winter. You eat it preferably raw. Whereas, in order to store your truffle, you can make delicious truffle-infused butter or truffle sauce.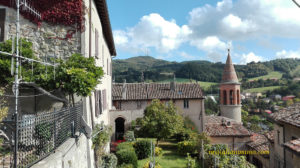 Close relatives to porcini and prataioli, even if they look different, truffles are mushrooms that live underground. They grow in the shadow of oak, hazel, poplar and beech trees, lying between the surface and 60cm from it, and creating a symbiosis with the plant. The plant offers sugar while the truffle, in turn, provides it with water and mineral salts. When the truffle is ripe, it releases a strong aroma, which attracts boars (boy, they love a good truffle!), insects, snails and rodents.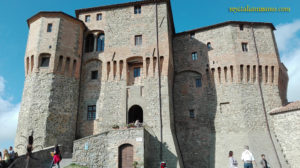 You may also want to visit the Cloister of San Girolamo, the Mariani Theatre, and the Museum of Rural Arts.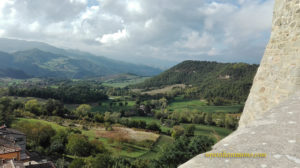 In use since antiquity, these pricey nuggets are known and appreciated all over the world. They represent one of the best expressions of nature and agitate the connoisseur's palate and fantasies.
Alexandre Dumas, on truffles:
"The most learned men have been questioned as to the nature of this tuber, and after two thousand years of argument and discussion their answer is the same as it was on the first day: we do not know. The truffles themselves have been interrogated, and have answered simply: eat us and praise the Lord."