I happen to love May and everything that comes along with it: the sunny days, the verdant hills, the many events, the balmy air and.., of course, Cantine Aperte. Italy wouldn't be Italy if there was no wine involved!
Since 1993, member wineries of MTV (Movemento Turismo Vino) open their doors to personally meet the public on the last Sunday in May.
Tuscany, where outstanding wines and olive oil have been produced for centuries, is chock-full of great wineries. I wrote about some of them in my Cantine Aperte 2015 posts last year.
This year's visit takes me  first to the gorgeous part of Tuscany near Florence and the bordering Chianti Classico region, Figline Valdarno. This medieval town was once known as the barn of Florence. Il Palagio estate, in the countryside, surrounded by vines and dark green, at-attention cypress trees, has been lovingly restored by Sting and his beautiful wife Trudie Styler.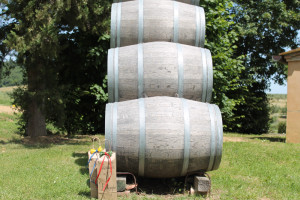 You can stop by, to taste and buy gorgeous wines, olive oil and more. Their Sister Moon is among the best 101 Italian wines.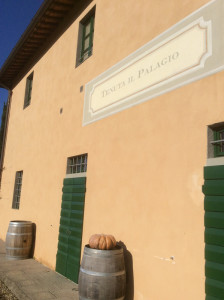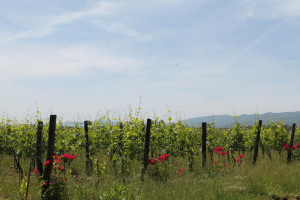 Carpineto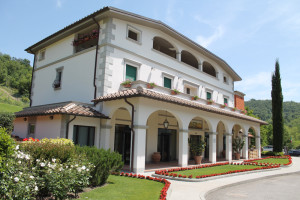 What a stunning setting and beautiful winery! Surrounded by Chianti Classico vineyards, planted on steep hillsides to Sangiovese and Canaiolo grapes.  They produce some gorgeous wines here. We lucked out and had postcard style weather.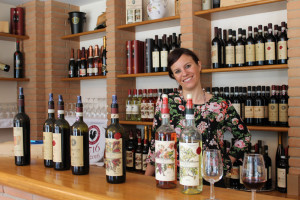 Castello di Querceto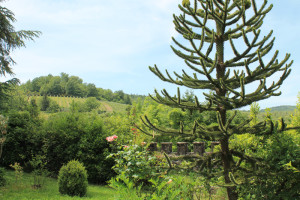 This is one of my favourite estates, located in the northeastern corner of the Chianti Classico region.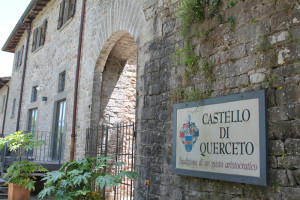 It's an unforgettable place in the heart of Tuscany, one of the fabulous castle wineries of the area.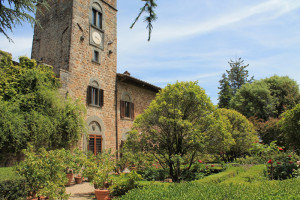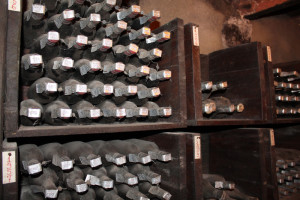 We had a wonderful experience here, and I can highly recommend this family owned and operated winery for lovely wine tastings, or even accommodation in the Chianti Classico region.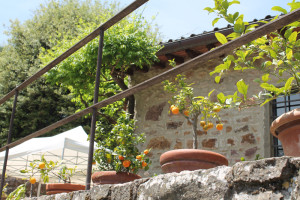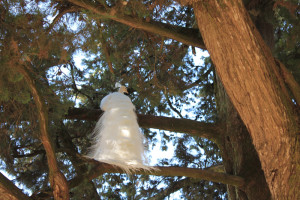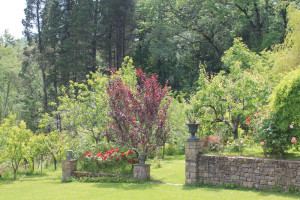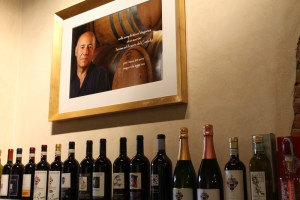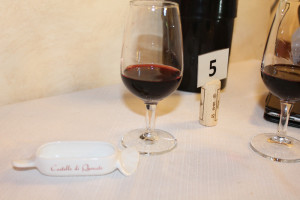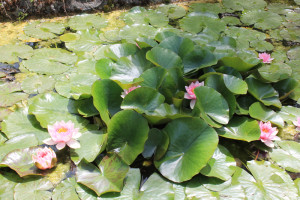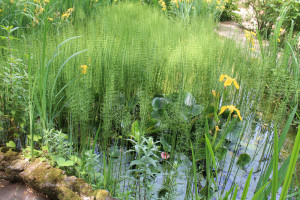 Radda in Chianti
Not too far away is another Tuscan wine mecca – Radda in Chianti. The road to Chianti is picture perfect Tuscany. This landscape with vineyards and olive groves has become familiar through its depiction in Italian Renaissance paintings, and every corner of it is rich in Tuscan authenticity.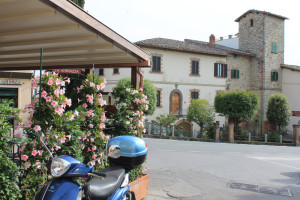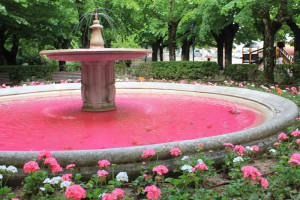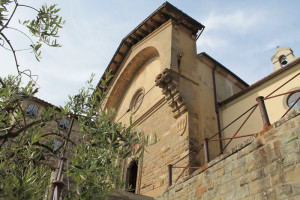 Located halfway between Florence and Siena, the Castello di Radda wine estate lies atop a hill facing the town of Radda in Chianti.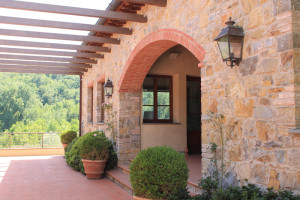 This winery is one of the biggest in the area, and the surrounding scenery is simply gorgeous!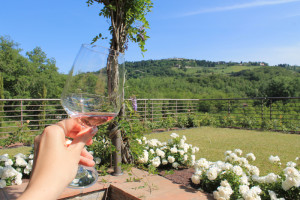 The view was amazing and the estate maintained impeccably.  In the glass: Castello di Radda Toscana IGT Rosato.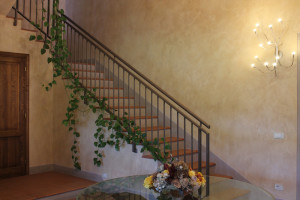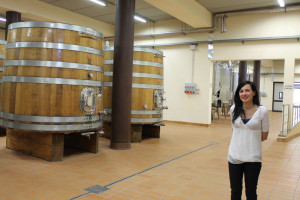 Il Borro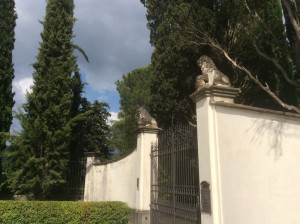 I previously wrote about this estate a year ago, I like it so much and I visit several times a year.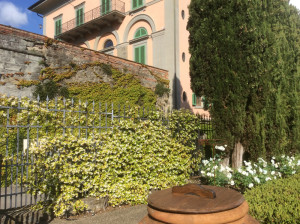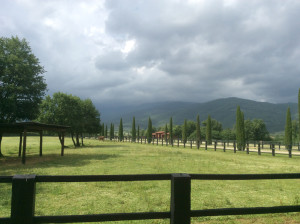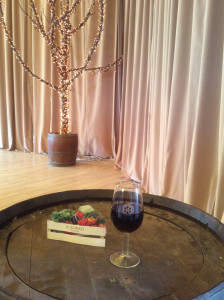 A great stop for winetastings!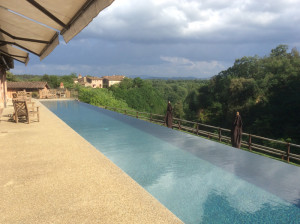 The stunning pool overlooking the undulating countryside. Life should always be like this…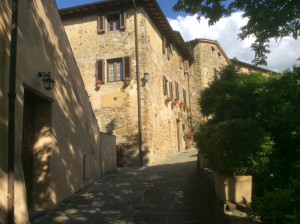 The village of Il Borro – a journey into medieval Tuscany.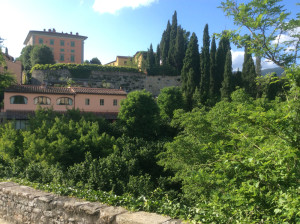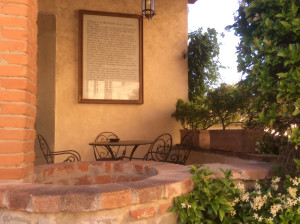 Tenuta La Pineta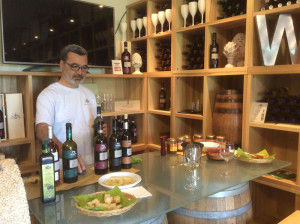 A big reason for visiting Tuscany is to not just sample the great wines, but to have it served to you by the families who make it. We spent a lovely afternoon touring the vineyard and heard Luca share with us his love and passion for winemaking.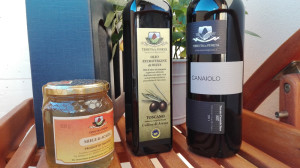 And here are some of the gorgeous products you can take home to remind you of your visit to this beautiful region.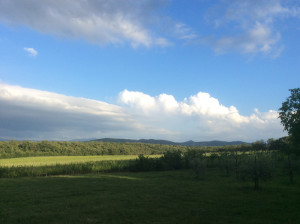 Cheers! And, a presto!