"Heaven sometimes shows itself in showering upon one single person the infinite riches of its treasures… the possessors of such rare and numerous gifts are not merely men, but, if it be not a sin to say it, mortal gods"

– Giorgio Vasari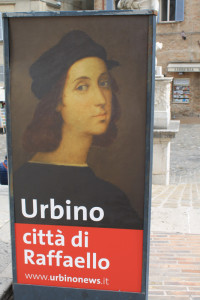 Raffaello was born in Urbino "at three o'clock of the night on Good Friday, in the year 1483" to Giovanni de' Santi, a painter and a loving father, who put a brush in his son's hand almost as soon as the boy could hold it. Giovanni was Federico da Montefeltro's court painter and poet. Federico died the year before Raphael was born, but the artist had the opportunity to learn the manners and social skills under the rule of Federico's son – Guidobaldo.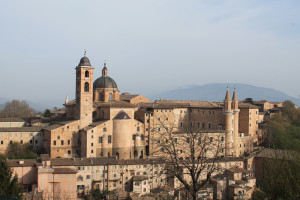 Still a boy, Raphael became a great help at his father's workshop, and later on, a brilliant student of Pietro Perugino.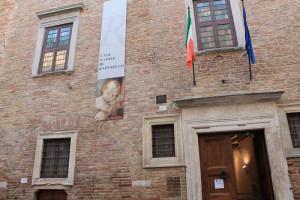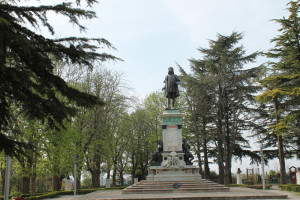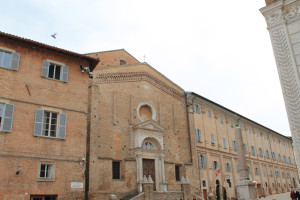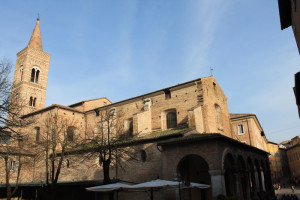 "There seems to breathe a spirit of divinity, which makes whoever marvel how a human brain could make painted things appear alive…"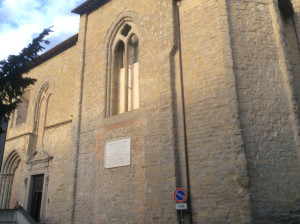 For the nearby Città di Castello a very young Raphael created masterpieces  that determined the fundamental stage of his artistic development (1499-1504), like the altarpiece for the church of Sant'Agostino, Raphael's first registered work, or the Crucifixion for the church of San Domenico which, "if his name were not written upon it, no one would believe to be a work by Raffaello, but rather by Pietro". And then, of course, the little panel-picture of the Marriage of The Virgin for the church of San Francesco, in which one may recognize the excellence of Raffaello increasing.  And it is exciting to think that Urbino and Città di Castello marked the very beginning of his destiny, which will later lead him to the Papal Apartments in the Palace of the Vatican.
"… by studying the works of other masters, both the old and the new, out of many manners he made one, which was looked upon ever afterwards as his own; he put the best into a collection and enriched the art of painting with a sublime perfection, performing miracles in art, his art was and always will be vastly esteemed by all craftsmen",

– Giorgio Vasari on Raphael's sublime eclecticism
Read my earlier posts to discover Urbino (Marche) and Città di Castello (Umbria). A presto!