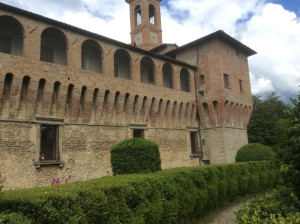 The Bufalini Castle in the town centre of San Giustino is a must-see. Once a medieval fort of San Giustino, aimed to defend the territory of the larger town of Città di Castello, the castle we see today is a rare example of a noble residence.
It has recently reopened its gates to welcome visitors into its beautiful Italian garden with mazes of the late 17th century.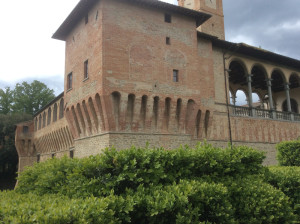 The Renaissance complex, which Giovanni Magherini Graziani used to call 'a villa within a fortress', is surrounded by fortified walls.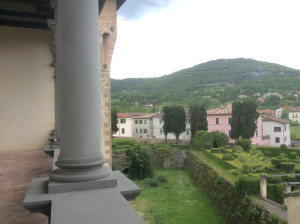 In 1487 the castle became property of the Bufalini family, and Niccolò di Manno Bufalini from the nearby Città di Castello financed the reconstruction of the military fortress, succeeded by his great-grandchildren who, between 1530 and 1560, decorated it with artworks including frescoes by Cristofano Gherardi (Sansepolcro 1508 – 1556).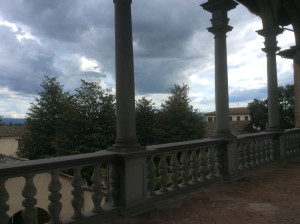 I loved the sense of discovery as I stepped inside the castle.
The collection we can admire here today conveys the atmosphere once lived by an ancient Umbrian family, through artworks, fine furniture, ceramics and crystals. A family, whose members distinguished themselves in military, ecclesiastical, literary and juridical spheres while serving the Papal States, the House of Medici, the House of Este, and some Spanish, French and English royal families.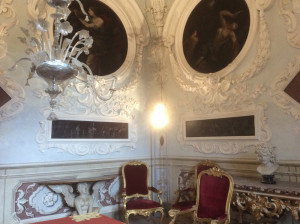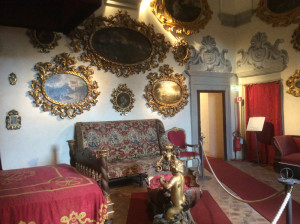 Open on Sundays and holidays, tickets €5.
Read about more sites to visit in the area in The Upper Tiber Valley: More History Along the Hillsides.