Another important estate I highly recommend visiting is Il Borro.
The Ferragamo family have preserved this picturesque area of natural beauty.
Here we got a chance to taste gorgeous wines accompanied by local specialities. My pick? I really enjoyed the elegant tannins of Il Borro, with its ruby colour, dry taste and its good body and consistency.  The broad and silky texture of this wine made me want another sip (and a piece of prosciutto, too)!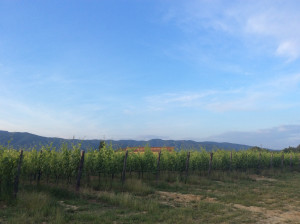 Another wine producer, Tenuta Vitereta, have offered their best wines that express their strong personality through the balance of various sensations and wide scents.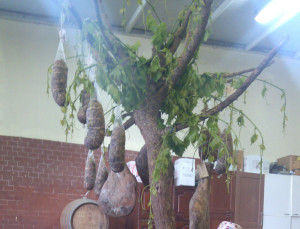 And since you need something to go with your wine, some local produce, like excellent salame and prosciutto, directly from the tree! (Should definitely plant one of these in my garden…)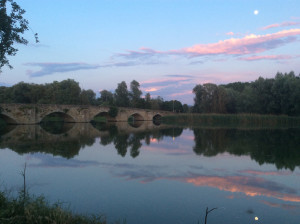 And, finally, here we are!.. In front of the Ponte Buriano, a seven-arch bridge I bet you are all acquainted with. Want a hint? This bridge was used by Leonardo da Vinci in the lower-right quadrant of one of his paintings. Another hint? No, I guess you all recognize 'the Bridge' behind the Mona Lisa.