Sansepolcro is a Tuscan town rich in history, art and traditions, situated in the idyllic Tuscan Tiber Valley. Once under Papal rule, the town then passed to the House of Medici and the Grand Duchy of Tuscany in the 15th century.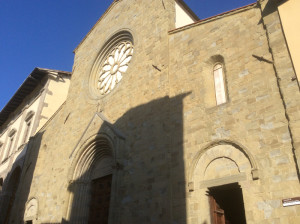 The Cathedral, built in 1012, was initially dedicated to the Four Evangelists, whose relics had been brought here by two local pilgrims Arcano and Egidio on their return from the Holy Land. The name 'Sansepolcro', in fact, derives from the Holy Sepulchre. 
Here you can admire Il Volto Santo, an imposing wooden crucifix (9th century), and The Ascension of Christ, the fascinating Altarpiece by Perugino (1510). Next to the Cathedral is the 16th-century Palazzo delle Laudi, now the Town Hall.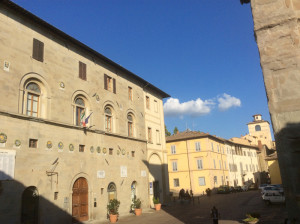 Sansepolcro is famous as the birthplace of Piero della Francesca (1416 – 1492). The great artist left a lot of works in his homeland, easily distinguished by the daring foreshortenings and beautiful views of the Valtiberina. Mementos of his days in the Upper Tiber Valley are everywhere and his major works may be seen in the Civic Museum.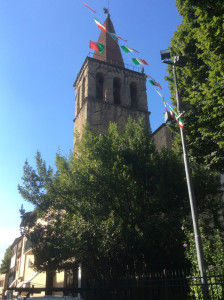 The Church of Saint Francis and, across the road, the artists's birthplace in via Aggiunti.
Palio della Balestra is a 5-hundred-year-old cross bow tournament held annually in September between Sansepolcro and Gubbio. During the Middle Ages and early Renaissance such tournaments were aimed at encouraging the target practice by citizens in charge of the defence of their towns. Cosimo de Medici, while visiting Sansepolcro, took part in the Palio and even shot a crossbow himself. This is the time when Sansepolcro brings back to life the atmosphere of Piero della Francesca's time, with colourful streets, beautiful Renaissance palaces and gorgeous costumes worn by madonnas and notables, just like those in Piero's frescoes.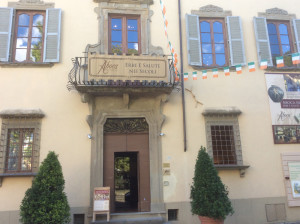 Aboca Museum, an interesting herb museum with faithful reconstruction of ancient laboratories, that shares the ancient tradition of medicinal plants. The museum recounts herbal lore through the centuries, from the dawn of mankind's existence, when medicinal herbs were eaten as they were or prepared very simply, followed by the alcoholic distillation discovery (X century AD), the development of alchemy centuries later, and finally, the nineteenth century pharmacy. Here's the museum's philosophy: "Medical plants are nature's gift, created for all living beings", and "If man so wants, he can find remedies to all his ills in nature".
You can also visit the Church of Santa Maria delle Grazie with a masterpiece by Raffaellino del Colle (1555) and the Church of San Lorenzo with a Deposition by Rosso Fiorentino (1528).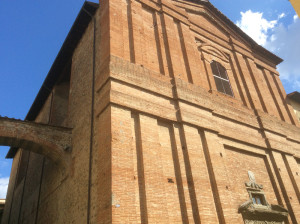 Craftwork still plays an important role here, there are some restoration schools, ceramics workshops, goldsmith artists and lace production. Sansepolcro, I guess, is still pretty close to a place Piero could call home.