The fascinating Lake Trasimeno is the forth lake for surface in Italy, where mythology blends seamlessly with history. It was considered sacred by the Etruscans, who believed it was an earthly representation of Heaven. Three of the main Etruscan cities – Perugia, Chiusi and Cortona – are within 20 km of the Lake.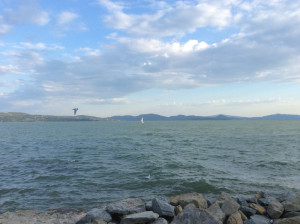 Nowadays eight towns surround the Lake, some on panoramic hilltops, and others on the shore. There are three islands in the Lake.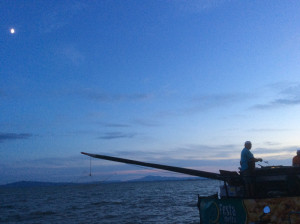 La Festa della Padella in Passignano, organized for the citizens and the many tourists who visit the city in August, offers fine cuisine, including the fish caught by the local professional fishermen.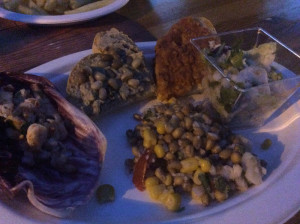 Here you'll find traditional dishes and brand new recipes like the delicious crostini with perch, red swamp crayfish salad, tench crostini, perch & wheat salad, as well as fagiolina, the tiny bean that thrives in the ideal climate of the lake and cultivated here since the Etruscan times.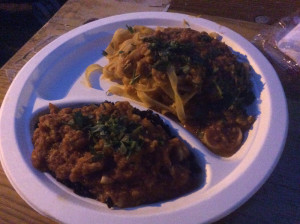 The First Course Combo: Taglierini with fish fillet, and Black Rice with red swamp crayfish sauce. A separate plaudit for the Regina carp, Trasimeno's best known fish.
Representing the Wine Road of Colli del Trasimeno, Azienda Agricola Pucciarella. The fine notes of their Agnolo perfectly matched the lake's culinary delights.