Just a short drive out of Città di Castello, Monte Santa Maria Tiberina welcomes you with beautiful vistas and great food, where chestnut and oak forests spread out over the hillsides, and where truffles, porcini mushrooms, excellent olive oil and local wine dominate the menus!
La Festa d'Autunno is the biggest festival of the fall season here, celebrating the chestnut harvest in the most delicious way!
Feel free to take in the spectacular views during the fall foliage…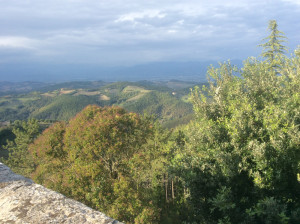 Framing the festival, as usual, is the picturesque piazza, with live music and performances.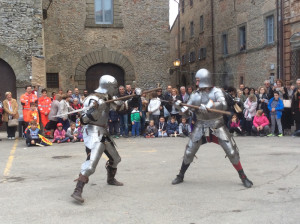 An interesting  re-enactment of knights in combat by the Lupi di Ventura, the knights armament group from Città di Castello
Monte Santa Maria Tiberina is really full of charm! The former Prime minister of Belgium, Guy Verhofstadt, has his summer retreat here. The town sits right at the border where Umbria meets Tuscany. It's quite small, but there are several restaurants and cafes.
You can visit Palazzo Bourbon, built in the 1500s, the castle and the lovely Church of Santa Maria (La Pieve), with an interesting baptismal fount and the Bourbon family chapel.
You can savour the abundant chestnuts, gourmet food, artisan beer (including chestnut beer!), and sample a mouth-watering variety of chestnut foods.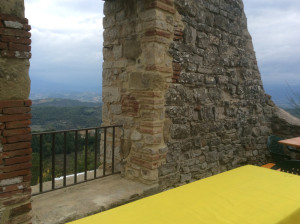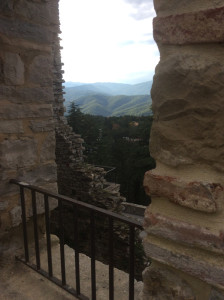 Treat yourselves to the local flavours: traditionally-made cheeses and salamis, porchetta, chocolate, honey and more. Local restaurants and food stalls are packed with nothing but life's little pleasures 100% made in Umbria.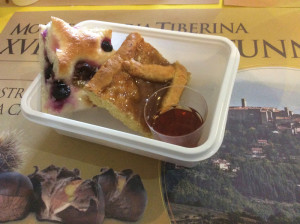 There's always something for everyone to enjoy!